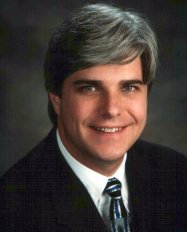 From
Proslogion
, the blog of Dr. Jay L. Wile:
"Norwegian Shooter's latest comment got me thinking about my journey from atheism to Christianity. As I look back on that journey, I realize how similar my experience was to that of Dr. Esther Su. As a scientist, I have to believe in things that are rational. As a result, when a girl who I wanted to date kept talking to me about Christianity, I dismissed it, because the brainwashing I had received from authors like Bertram Russell indicated that Christianity was not rational. Of course, as is the case with most brainwashing, that turned out to be 100% false, but it took me a while to figure that out.

This girl eventually took me to a debate between an atheist who was a scientist and a Christian who was a scientist. The debate was interesting, but what was more interesting was that the Christian gave several references that I could read to learn more about the shocking idea that Christianity is rational. I reluctantly looked into some of those references, and eventually, I learned that atheists had lied to me most of my life..."

Click here to continue.